So, you know that quote: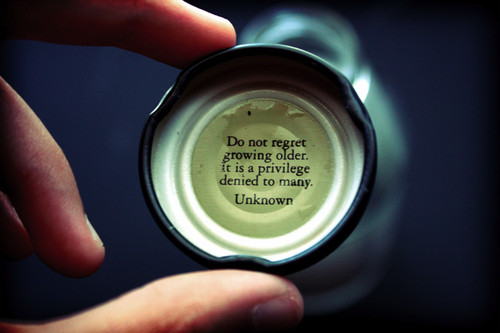 Yeah, that's the one. Adam and I just got back from Urbanite, which was awesome. Now that I work from home, I know that finding events that get me out of the house are really important. And, yes, it's distinctly possible I showered and got ready for this event approximately 30 minutes prior to showing up (it's a work in process, this new life). Partly that's because I really thought I was going to yoga, so I decided to hold off on my post-run shower. Yoga never happened, at least not beyond two sun salutations A.
Anyway, that's neither here nor there. What is super cool, however, is how many amazing people we know and the fact that they were largely represented at Urbanite (you should come). What an amazing opportunity to connect with people I love and admire, especially two weeks after leaving my job.
On another note, I had three beverages and am, for the most part, what one might describe as "under the table". Now, I've never been a big drinker (I'm all talk—I'm from Nova Scotia after all, so I feel the need to represent), but three? At least now in my adult maturity, only my legs get drunk.*
So here I am, blogging (while somewhat impressed at my ability to spell under the influence) and ordering pizza, because some things never go out of style.
You stay classy, Victoria. I'll endeavour to do the same.
I frigging love my life.
xo Bay
* My legs are not the only part of me that are drunk. All the other parts, including and especially my brain, are affected by as little as two-thirds of a single adult beverage.